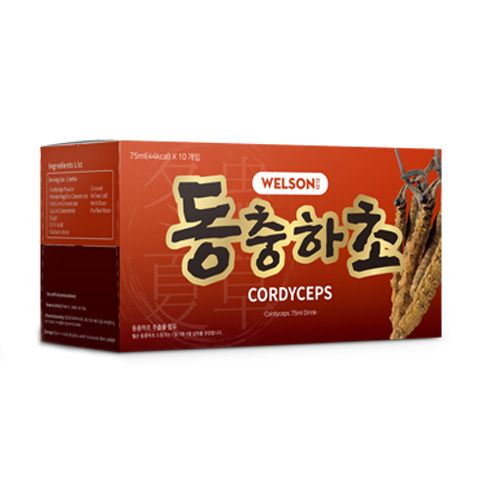 Product description
Welson Cordyceps 3 bottles of 75ml is a drink that provides essential nutrients for strengthening resistance and strengthening the body.
MAIN INGREDIENT:
Cordyceps water extract, Korean Duong Quy water extract, Soap tree water extract, Jujube water extract, Acid conditioner, natural flavoring, purified water ...
Manufactured on modern production lines according to advanced technology, under the strict supervision and inspection of experts in the food technology industry.
With Cordyceps extract, Korean Dong Quy, Jujube and Soap to help nourish the body, enhance the resistance, especially suitable for people with nutrients of natural origin, products to help tonic for people who are weak or just sick.
Natural ingredients, made from clean materials, do not contain impurities, ensuring the health of consumers.
* Note: The product is not a medicine, it does not replace medicine.
USER MANUAL:
Use directly, drink 1 bottle of 75ml per day.
The product is better when it is served cold.
Preservation:
To a dry, cool place.
Avoid direct sunlight.
BRAND INFORMATION
Welson is the exclusive brand from Korea - with leading products from Korean Red Ginseng such as: Welson Ginseng, Welson Red Ginseng, Welson For Men and Welson For Women, Welson Cordyceps. The ingredients are extracted from nature, safe for long, regular use.

* Note: The product is not a medicine, it does not replace medicine.