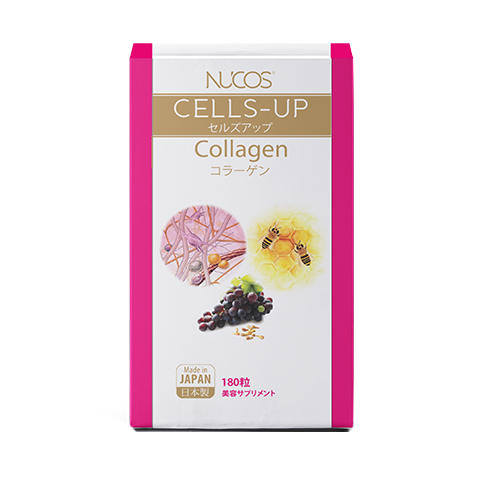 NUCOS CELLS-UP COLLAGEN
Product ID:

CEL
Product description
MAIN INGREDIENTS: low molecular Collagen from fish, Elastin Peptides, Coenzyme Q10, grape seed extract, Royal Jelly.
USAGE:
Increase the elasticity and firming of the skin.
Discount sticky saggy message.
Reducing the aging process of the skin.
OBJECTS OF USE:
For people aged 18 and up. Pregnant women, nursing mothers or who are taking medications should consult a physician before use.
Not for people allergic to the ingredients of the product.
USUAL DOSAGE:
The dose of use: 6 tablets/day after eating or as instructed by your doctor, pharmacist.
* Preservation: The dry cool place avoiding direct sunlight. To far from the reach of children.
* Note: The product is not a drug, does not have the effect of replacing the medicines.