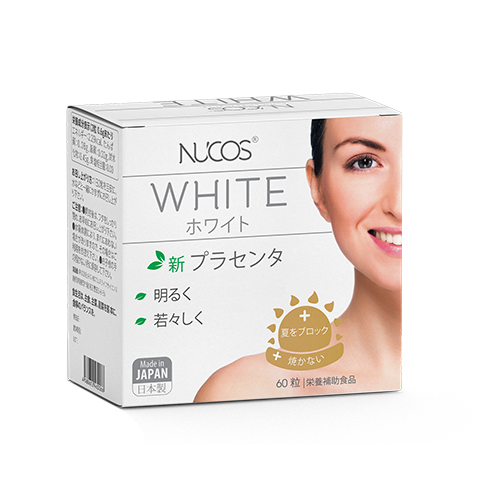 NUCOS WHITE
Product ID:

WHI
Product description
MAIN INGREDIENTS: Extract placenta horse, yeast extract (containing L-cysteine peptide), polyphenol apples, extract algae Haematococus (Contains Astaxantin), extract grape, tomato extract (lycopene), Vitamin C (Ascorbic Acid).
USAGE:
Help reduce bruising, fade brown spots and freckles.
Support to lighten the skin, sunscreen.
Preventing and reducing oxidation, aging skin.
OBJECTS OF USE:
Women aged 18 and older
USUAL DOSAGE:
Dosage: 2-3 tablets / day of water.
It is best to drink in the morning after meals or as directed by a health care professional.
* Preservation: The dry cool place avoiding direct sunlight. To far from the reach of children.
* Note: The product is not a drug, does not have the effect of replacing the medicines.